Comes complete with the 6.5 HP gas fire pump, 100 feet of single jacket fire hose, nozzle (fog to stream setting), 12 ft. of PVC Suction Hose, all fittings & hose adapters already assembled, deluxe wheel and handle system for easy portability, and weather resistant storage cover.
Main Benefit:
Free Lifetime Technical Support from a company that specializes in home wildfire pumps that actually answers their phone! Call 772-284-4233 anytime. We'll help you resolve any problem that ever comes up right over the phone. This is the main benefit in buying from us. You won't be able to get that level of immediate service and expertise anywhere else.
Fire Pump Features:
2.8 hours run time on a full tank
EZ Maintenance
Corrosion Protected shell
Heavy Duty Steel Frame
California & EPA Approved!
Specifications:
6.5 Horsepower
196cc 4 stroke single-cylinder Champion engine (which is a Honda Clone) why pay 4x more for the Honda Name?
Air Cooled
2" Input / Output Port, WITH backflow check valve
Pump Overhead Lift: 98ft

(pump to destination)

Suction height:

26 ft (water source to pump)

Fuel Tank: 0.9 gallon and 0.6-quart oil capacity
Run time: 2.8 hours on a full tank
Gallon Per Minute: 158 gal/min
Semi-Trash: Capable of passing solid waste up to 9/16 inch in diameter

Pressure: 73 PSI

Decibel: 65dBA
Weight: 66 lbs
California Emissions & EPA Approved
2 year limited warranty
Weather-Resistant Storage Cover
Fire Hose Specifications:
Our fire hose is 1-1/2" high quality single jacket fire hose
100 feet of hose
Intended for industrial fire protection use
Hose has a synthetic rubber liner
100% polyester yarns prevent mildew
Hose has 300 PSI test pressure and a 150 PSI service pressure
Fire hose comes standard with an FM label
Hose comes coupled with HARD COAT ALUMINUM couplings (NST) threads

Note: To ensure optimal performance, do not exceed a total length of 200 feet of fire hose with this system. Please check out our High Performance Pump System if you require 200 to 300 feet of fire hose.
Note: Please check out our Portable Wildfire Home Fire Pump Cart and Hose System if you prefer this same system with a stand up fire pump cart with a deluxe fire hose holder built into it.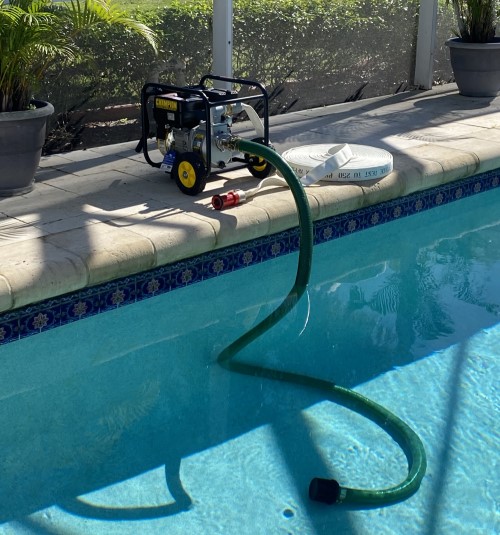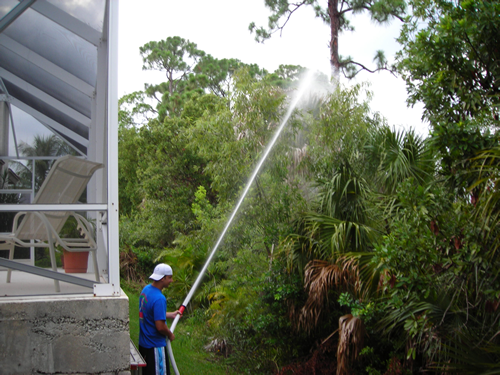 Price: $1,350.00
In Stock